Looking up into the night sky, cosmological wonders stretch out before us. Little do we realize that these infinite mysteries of the universe are reflected within us. A.T. Mann has studied our intricate connection with the cosmos and explains how we are inextricably intertwined with the sacred architecture of the universe in this interview with Regina Meredith, webcast on October 29, 2013.

You will be able to see the entire show if you are a GAIAM-TV subscriber or by signing up for the FREE 10-day trial. If you are not familiar with GAIAM-TV, try the free trial, watch my interview and explore their interesting and varied material.
A.T. Mann discusses sacred architecture of the universe with Regina Meredith
CLICK TO SEE MY December 2013 Newsletter WITH LINKS HERE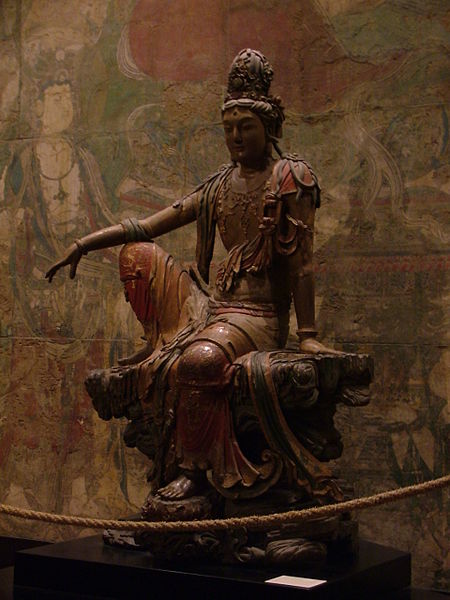 Kuan Yin wooden statue Korea
I did a recent radio interview with Adam Sommer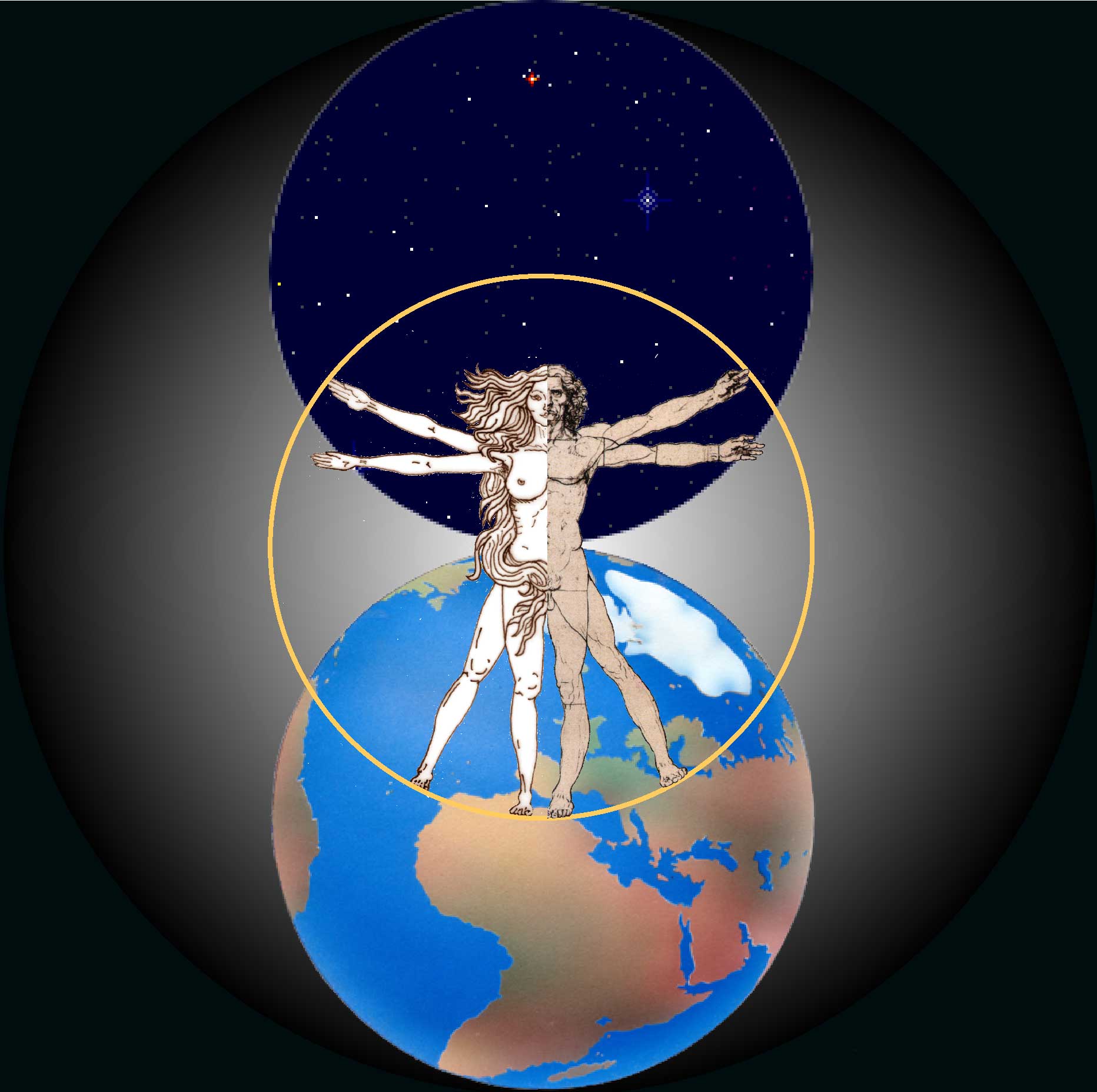 My painting of the integration of fe/male
See my Tumblr site, and check it out...
Help me when you buy any Amazon.com products by clicking through the above link.
I am an Amazon affiliate and this benefits the cause....
See Gerard Malanga's review of the Sacred Language of Trees in Rain Taxi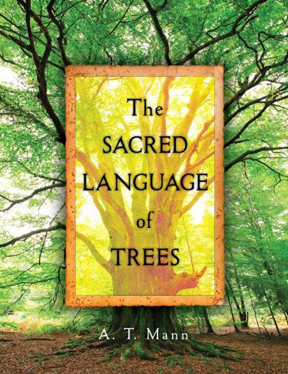 The Sacred Language of the Trees is a profound contribution toward restoring the sacred nature of trees.
I will be giving talks and promoting the book this winter and spring 2013, so be in touch and email me for information.
See it and buy it on Amazon.com now, Barnes & Noble, and your local book store.
If you would like to donate something to further my newsletters or astrology researches, please do so here. Let me know if you want to subscribe to my newsletter at my email address at the bottom of this page.
---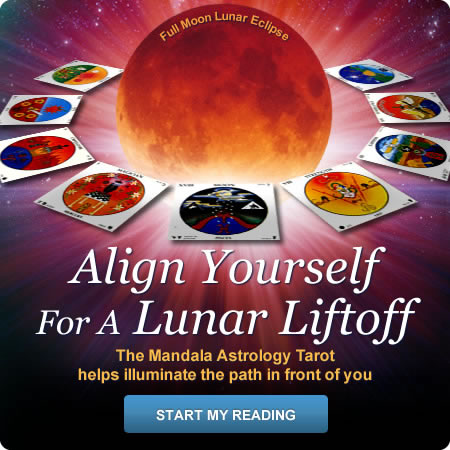 ---

Universal Quest, Raja Choudhury and I are working on a documentary film called "The Quest For Happiness," about meditation and neuroscience. We are making it with the blessings of PBS. We are in fund-raising mode and know that our film will make a difference. We are talking with potential donors and if you know anyone who would like to help us finance or support this great project, email me.
Noble Change at the Crow Collection of Asian Art,

Dallas, TX March 31, 2012 — January 05, 2014

I helped design a show of Tibetan Buddhist tantric statues, a thangka and woven scroll at the Crow Collection together with curator Caron Smith and director Amy Lewis Hofland.

To see the announcement document, CLICK HERE.

Due to the necessity for an unfolding sequence of the pieces in the exhibition, we created a structure of veils or prayer flags that resonate with the nomadic Tibetan tents that would have housed these figures. They were previously only available to initiated adepts of tantric practices.

The Kurukulla dakini (sky goddess) enforces the dharma with fierce love. Here she is seen next to a banner of Tara mantras bearing a Vajrayana inscription.

---
---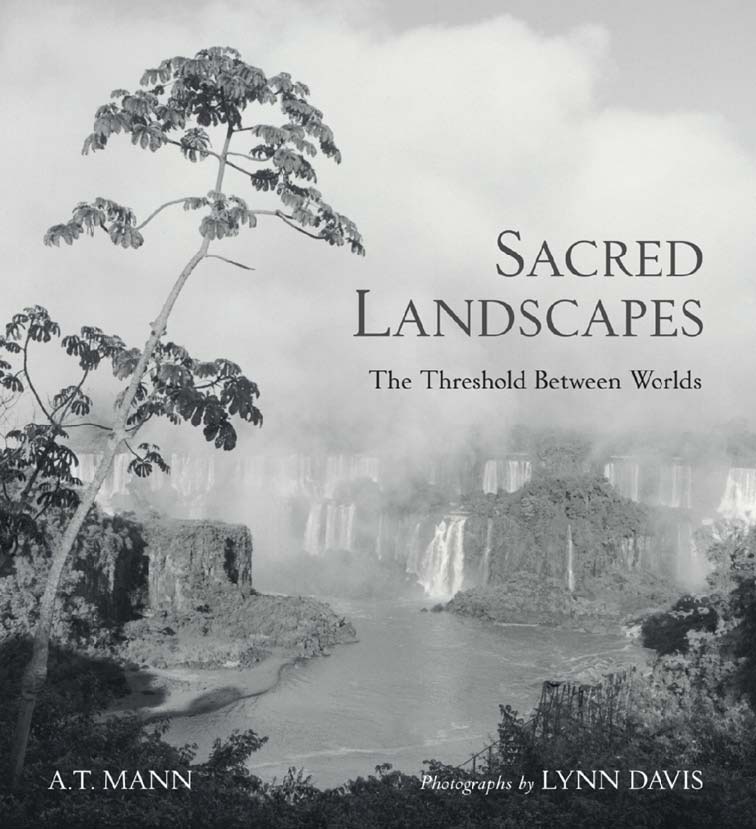 Sacred Landscapes: The Threshold Between Worlds
A. T. Mann, with photographs by Lynn Davis
See Reviews & photos from our book signings in New York & Hudson
Available from Sterling Publishers and Barnes & Noble booksellers
Starred review from the prestigious Library Journal
---

In book stores and Amazon.com

"Mandalas by A. T. Mann" 2012 Calendar

A Pomegranate Calendar

These are twelve mandala paintings, talismans, and mystical

diagrams I designed, created and painted between 1972 and 2005.

ISBN-10: 978-7649-5860-1 ------ ISBN-13: 978-07649-58601 ----- Product Dimensions: 12.9" x 12"

---

See and hear A T Mann talk about his ideas on YOUTUBE

---

My Tree Apple Dream drawing is the frontispiece of my new book

is now published in 2012 by Sterling/Ethos Publishers in New York

---

Tad interviewed by Shelley Ackermann on Radio KarmicRelief on January 9th

What is happening in your life?

Have a unique and special once in a "Life Time" astrology reading from your conception to old age (are you there yet?), or an Update including progressions & transits for a one year period ahead into your future for $300. Ask about my tarot readings and AstroCartoGraphy maps and interpretations. I do readings in person, but usually on the phone. I digitally record both ends of our conversation and send you a CD. Contact me today for details at 518 area code then 822.0882.




---

My Tarot deck + book redesigned:

Sterling Publishers published this new, updated version of my Mandala Astrological Tarot in 2008. I rewrote the text and redesigned the cards from my rescanned original artwork. It is available through Barnes & Noble stores, your local book store and online, so CLICK ON THE AMAZON.COM LINK BELOW.

In 2007 I wrote complete interpretation text for the Mandala Astrological Tarot on tarot.com — you can have a choice of five readings. Below is the way my tarot cards look in an astrological reading. See for yourself by clicking on the card below.

Exciting news is that two DVD films are being made that feature interviews with me. One is being made by Carol Gregor and also features Thomas Moore about the Lost Language of Architecture and the other is being made by Jay Weidner and Sacred Mysteries solely about my work with cosmology, astrology and the sacred. Both films are expected to be released in 2013.

My new Reincarnation Astrology Report for tarot.com is now available. It is an extensive interpretation based on your birth horoscope and locates your planetary incarnations in history, back 50,000 years. It uses material updated and vastly expanded from my book The Divine Plot: Astrology and Reincarnation (1986 & 1991 & 2003). It determines the various incarnations associated with all the planets in your horoscope to their equivalent times in history. Finally discover your true roots in history! You have probably traveled to these places already.....

You can now get Kindle editions of Astrology and the Art of Healing and The Future of Astrology through AMAZON.COM

Click on either (or both) to order them!

---

1976 & 1973 KALA CALENDARS original Giclée prints

I now offer Giclée prints of some of my most beautiful mandalas. The Kala Calendars from 1973 and 1976 are the best examples of my work from the 70s; intricate, with complex geometry and including calendar for many different cultures and the signature magical plants for the twelve zodiac signs along the borders. The giclees are 20" x 29" on thick and beautiful paper. Suitable for framing, order one signed by A T Mann for $500 excluding p&p. Other paintings will soon be available.

---

New! Feng Shui Astro Location Report by ATMann on tarot.com

Your custom floorplan for positive energy. Tad Mann's unique Feng Shui Astro Location report goes a step further than any other Feng Shui guide available. It takes your unique birth chart and "relocates" it to your current geographical location ... creating a highly personalized Feng Shui astrological map you can place over the floorplan of where you live now. Discover which planets are affecting which sectors of your home, and how to manage those influences to attain health, wealth and happiness. See your chart mapped onto your bedroom, apartment, house or property. Click on the logo above to do it

.

---

NEW: A T Mann's Astrology Pregnancy Report for tarot.com

Based on the Sun sign Astrology of your child's due date, this report describes the personality traits that your child will likely exhibit during your pregnancy and beyond. It's a fun way to connect with your child's emotions and distinctive spirit . . . before he or she is even born. With the information this report provides, you'll not only get a feel for what your baby will be like when it arrives, but you'll be in sync with every stage of your pregnancy. It is also a great and timely gift for your pregnant spouse or friends.

I have recently become very interested in the E8 model by the physicist Garrett Lisi because its geometry resonates with my mandala, astrology, calendars and architecture. Take a look at the embedded video of his model of the Theory of Everything.

I have designed and continue to maintain a website for author Rudy Wurlitzer. Take a look at his new book "The Drop Edge of Yonder," his early novels, films, screenplays and other writings. I also designed the website for the photographer Lynn Davis and our qigong master and Chinese healer Josh Paynter.

Hear a recent interview with Tad Mann by the astrologer Chris Flisher archived on Contact Talk Radio.

Click here to hear the hour-long podcast about my astrology work

---

See my photos from the recent trip to Bali and the tour I guided to Borobudur: click on this link.

---

Link to photos of my trip to the Sherabling Monastery of His Eminence Tai Situpa Rinpoche in North India 2005

---

• Astrology Books & Services •

Life Time Astrology and The Divine Plot integrated in the eBook "The Divine Life" for only $10 via PayPal

Buy signed copies of A New Vision of Astrology (pb), The Divine Plot (pb and hb), Life Time Astrology (pb and hb) and Secrets of the Tarot (pb) from me and pay via PayPal. eMail me for prices and availability.

"The Future of Astrology" (1988 & 2004) and "Astrology and the Art of Healing" (1989 & 2004)

are available & published by Paraview Special Editions in New York.

See an article about my KING SCALE OF COLOR, included in WinStar & Solar Fire programs

The new WinStarPro Version 4 from Matrix Software prints a list of Log Time Scale dates in your life from conception to old age. You can buy this program for immediate download (through me) by clicking the link above, get more features like AstroCartoGraphy.

If you buy WinStar Express through this link on my site, I will send you a free AstroTimer (below) if you email me directly to confirm your order. AstroTimer sits on your desktop and shows transiting Moon, ASC and MC in "real-time."

The Sacred Language of Trees is my new book and published by Sterling Publishers in New York on September 4th, 2012.

Sacred Landscapes is a book for which Lynn Davis provided her amazing landscape photographs. It was published by Sterling Publishers in New York in October 2010.

Sacred Architecture (1993 & 2002) The language of the sacred can be seen in diverse buildings in many cultures that incorporate astronomical, astrological, mythical, geometric and structural patterns. Reflections of heaven on earth and abstractions of the natural world create sacred space.

Sacred Sexuality (with Jane Lyle, 1995 & 2002) Sexuality is the ultimate sacred act and a holy sacrament, linking humanity with the goddesses and gods. Explore the origins and practices of sacred sexuality through many cultures all over the world. Soon to be republished in 2006.

• Mandala Astrological Tarot •




The Mandala Astrological Tarot (1987) I designed and painted this deck in 1972 and repainted for publication in 1987 and now in 2008. The cards display unique circular mandala images on square cards with complete astrological correspondences. The MAT has been edited, abridged and redesigned, and is now available from Sterling Publishers or Barnes & Noble stores and others.

Collectors of architecture images, designs, models and books might find that they will soon run out of space at their home for their collection. An option for these collectors is to move to a larger home but for those who that might not be a possibility, renting out pod storage space will likely be their best bet. Pod storage facilities give you ample space to keep extra parts of your collection that you don't have room to display at your home. For more information please feel free to visit the following resources:

Storing your Collection
Moving to a New Location
ABF UPack
Safekeeping and Display

---

• Art + Graphics + Sacred Symbolic Design •

"Spiral Solar System" (above) is available as a 13" x 19" archival quality print suitable for framing for $50.

Nassim Haramein postulates that the movement of the spiraling solar system is what creates gravity, heretofore unknown. See his video of the static view and also the moving view, which supports my own imagery above.

My mandalas and designs are featured in "Masters of the 20th Century: The ICOGRADA Design Hall of Fame" (2001, Graphis, New York). The International Council Of Graphic Design Associations represents the world community of graphic design professionals and showcases their work at annual London Seminars. I was a speaker at their 1997 event and am included in an illustrious group of international graphic designers.

I am on the Advisory Board of ICIS, The International Centre for Creativity, Innovation and Sustainability, an educational platform that involves creative professionals in the concept of sustainability and furthers implementation of its principles. It stimulates people to utilise sustainability in creative ways. See their website for more details of their seminars.

"Jackson House: Architectural Design Project" A house I designed in Western Denmark in 1995. Feng Shui and earth energy analysis provided a solution for living near megalithic burial mounds.

"Designing Desires Workshop" I was workshop leader for a Doors of Perception workshop sponsored by the Netherlands Design Institute in Amsterdam, 1995.I used guided imagery, symbolism and other original techniques with a group of designers. Many of the concepts that emerged have come into being in our post-modern world.

Talismans Painted to Commission I paint talismans to evoke healing energies, provide meditation focus, to achieve particular objectives and to celebrate special events such as births, weddings or cosmic festivals. They are mandalas, color-coded and enhanced to integrate astrological and cosmic forces.

See the ATMann 2012 Mandala Calendar

---

---

My site is a way for you to see my work and also to further your own development. I am available for astrology, tarot & feng shui consultations, lectures, workshops, website design, architectural design and art commissions. Please e-mail me with any comments or contacts you may have.

"Make a round circle and you will have the Stone of the Philosophers."
— Rosarium Philosophorum (1550)

Contact AT Mann for information, queries or ATMann Web Design

• Site design, maintenance, all text and images © A T Mann, 2013. All World Rights Reserved •

• Updated December 2013 •